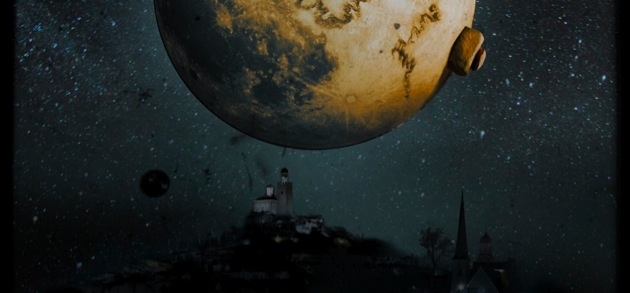 This year marks the 30th anniversary of one of the landmarks of the modern horror genre, The Thing (directed by John Carpenter, 1982). "Full Moon" – Horror & Fantasy Film Festival will celebrate the film by an open air special screening with a digitally restored copy. A remake of the classic with the same name produced by Howard Hawks in 1951, John Carpenter's The Thing became one of the most successful and influential horror films of the past three decades. John Carpenter, self-described as the director who "in France, is an auteur; in Britain; a genre film director; and, in the USA, a bum", made his directorial feature film debut with the horror/SciFi Dark Star (1974), and thanks to films such as Assault on Precint 13 (1976), Halloween (1978) or Escape from New York (1981), he soon became one of the contemporary masters of the fantasy genre.
Another Romanian premiere of the 2012 edition is Attack the Block (directed by Joe Cornish). Screened at some of the most important festivals around (Karlovy Vary, Toronto, Locarno or Sitges – the Audience Award and the Special Prize of the Jury) and nominated for a BAFTA (Best Debut), Attack the Block is the 2011 phenomenon in terms of big-screen extraterrestrial invasions, especially because, this time around, the aforementioned invasion happens in the London slums and the heroes are a group of underage hoodies.
Those who love a good scare but could do with some laughter, too, will definitely love Red State, a merciless horror satire by Kevin Smith, which premiered in Sundance and became a festival favorite in Locarno and Sitges and Juan of the Dead, an Eastern Europe premiere already awarded in Brussels or Fantasporto, the first Cuban horror zombie ever and a Spanish cousin of the famed Shaun of The Dead.
Last but not least, screened for the first time ever on the Romanian big screens, also in a digitally restored version, comes the trash musical The Rocky Horror Picture Show (directed by Jim Sharman, 1974). Defying all classifications and bona fide midnight-movie, TRHPS is the reason the term of "cult movie" was invented in the first place. An walking and talking B cinema encyclopedia (the film contains more references, send-offs and clin d'oeils than any dictionary) and boasting an eclectic cast (Tim Curry, Susan Sarandon, Meat Loaf and Richard O'Brien), The Rocky Horror Picture Show is a "must watch" par excellence…
The first edition of "FULL MOON", the only film festival in Romania focused exclusively on horror and fantasy cinema, will take place between 16th and 19th of August 2012, in Biertan, Sibiu County. The festival is organized by Romanian Film Promotion and presented by Transilvania International Film Festival.
Advertising partner: GAV – Generic Audiovizual
Recommended by: Radio Guerrilla
Media partners: Zile și Nopți, Adevărul, Dilema Veche, Cațavencii, Mesagerul de Sibiu, Profil cultural, Cinemagia, RTV, Liternet, CinemaRx.ro, BeWhere, Filmreporter, Cinefan, Ora de Sibiu, Societatea Română de Science Fiction&Fantasy.