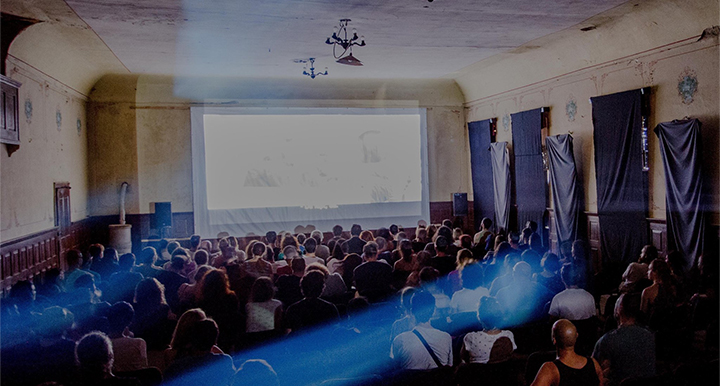 Initiated in 2012, the Full Moon – Horror & Fantasy Film Festival is the first exclusively horror and fantasy film-oriented event in Romania. It takes place annually in the Biertan village in Sibiu County, offering the audience the best horror and fantasy film productions, and also recent releases.
We are launching the call for applications for the 6th edition of Full Moon – Horror & Fantasy Film Festival, the first genre film-oriented event in Romania. The deadline for submissions is July 1st, both for short and feature films.
To submit your film you simply have to fill in the form below and send it to submit@lunaplinafestival.ro; alternatively, you may submit the film on the FilmFreeway platform by accessing the following link: https://filmfreeway.com/festival/FullMoonHorrorFantasyFilmFestival.
This year`s edition will take place between August 10-13.
Festival Regulations:
1. The festival will screen both short and feature films (fiction, animation) following a rigorous selection.
2. The festival will be admitting only films which:
– have been produced after January 1, 2016
– do not exceed a 25-minute length, if they are short films
– are subtitled in English (if the language spoken in the film is other than English)
– are not available on Youtube or on other platforms unless they secured with a password (or with an unlisted link)
– have not been included in other genre festivals in Romania before the submission date
3. DVD-based submissions are not accepted; the only allowed formats are password-based links and/or HD files (WeTransfer, MyAirBridge and other similar links)
4. In case the film is selected, the screening will be held in digital format based on the received HD files/downloadable links sent following the confirmation of selection.
5. The order of screenings is established by the Full Moon Festival`s team
6. Films that have been submitted to the festival cannot be withdrawn
7. The festival is entitled to use images included the selected films for promotion purposes
8. Submitting the application form signifies the implicit agreement with this year`s edition of the Full Moon – Horror & Fantasy Film Festival regulations.