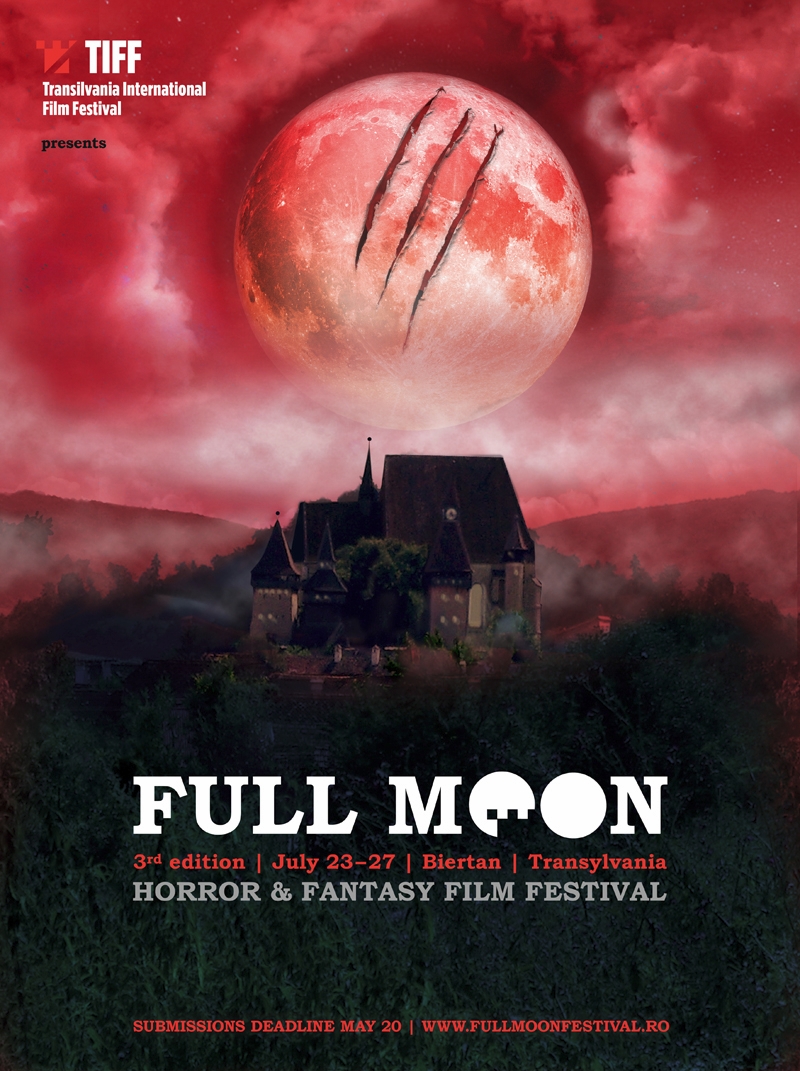 "FULL MOON / LUNA PLINA" is a competitive festival focused exclusively on the thriller, horror and fantastic genres. The rules and regulations for the two competitive sections (feature and short films) can be found HERE. The deadline for sending the films and the application forms, by internet transfer, mail or courier, is May 20 MAY 30, 2014.
Organized by Romanian Film Promotion and presented by the Transylvania International Film Festival, "FULL MOON" will offer, for the third consecutive year, the best horror and fantastic productions, both classical and modern, films that either have become landmarks of genre cinema, or are about to.
The screenings will take place both outdoors (The Melies Garden – 1000 seats and Cinema Vertigo – 400 seats) and indoors (Karloff Auditorium – 120 seats and Studio Ion Hobana – 180 seats).
In addition to the traditional boarding houses in the area (http://lunaplinafestival.ro/en/content/accommodation), moviegoers will have a modern camping and a "headquarters" located in the local Market Square, where the festival will host a traditional food, beverages hand made products fair.