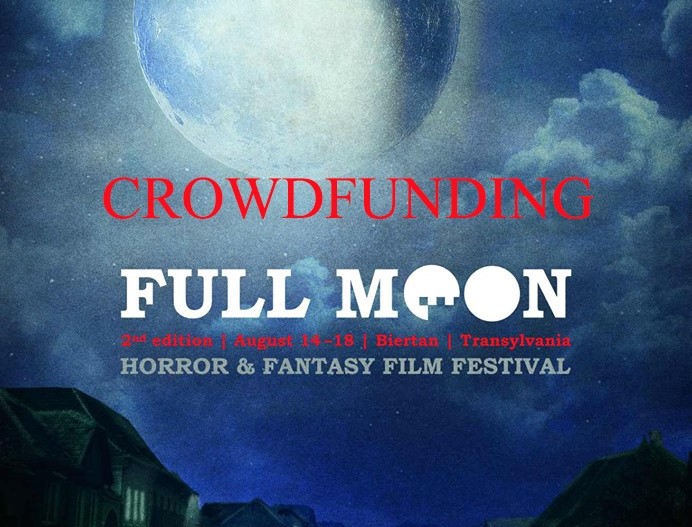 The second edition of "FULL MOON" Horror & Fantasy Film Festival, the first and only Romanian festival focusing exclusively on genre cinema, will take place between August 14 and 18 in Biertan, Sibiu county, in an extended structure: five days of films (in four screening spaces – two indoor and two outdoor), exhibitions, special effects workshops, concerts and parties and competitive sections for short (the winner will be appointed by the audience) and feature films (the "FULL MOON" trophy will be awarded by an international specialized jury). At the same time, starting with this edition, Biertan will also present the EducaTIFF programme, focused on media and film education for children and teens.
Among the first confirmed Romanian premieres of this edition there are the Spanish thriller El cuerpo, who opened the 2012 Sitges Fantastic Film Festival, the cannibal family horror We Are What We Are, one of this year's Cannes biggest sensations, and the extreme omnibus V/H/S/ 2, which premiered in Sundance 2013 and gathers some of the most important directors in the new and very bloody American wave.
This year, "FULL MOON" will celebrate the American filmmaker Brian de Palma with a blood-curling double bill – The Fury, starring Kirk Douglas and John Cassavetes, in a digitally restored version for its 35th anniversary and, as a special preview thanks to its Romanian distributor, Independența Film, Passion, starring Rachel McAdams and Noomi Rapace, a film which premiered last year in Venice.
The rest of the selection, competition titles and special events will be announced in the following weeks. Additional info about transport and accommodation on: www.lunaplinafestival.ro. Festival passes can be bought on: http://biletmaster.ro/ron/PlaceInfo/1805666/Full-Moon-Festival.
The first edition of "FULL MOON" took place between 16 and 19 of August 2012 and gathered over 3000 viewers. This year, our festival remains completely independent and self-financed. In order to accomplish everything it set out to do and in order to have an Europa-worthy edition, the team decided to launch a 100% Romanian crowd-funding with a target of 20.000 lei. This is just a fraction of the budget, but it's vital for turning "FULL MOON" into the ultimate fantastic experience.
Our partner "in crime" is Crestemidei.ro, a platform designed exclusively for crowdfunding campaigns. For additional info please go to: http://crestemidei.ro/en/lunaplinafestival. There's no such thing as "a bit of money". There are only lovers of cinema.